As an athlete or a performing artist, you demand excellence from your body and expect it in your performance – whether that performance is on the field or court, on a stage, or in an orchestra pit. Your needs for prevention and rehabilitation from sports and performing arts injuries rise above the ordinary, too. By understanding the specific demands of your activities and movements, RESTORE MOTION can help you regain your competitive edge.
With access to state-of-the art equipment and a focus on comprehensive, integrated care, we take a progressive approach to prevention, treatment, and rehabilitation. We have experience working with athletes, ranging from elite professionals to casual weekenders, and in sports ranging from baseball, tennis, and skiing to fencing and parkour. Our experience with performing artists is similarly wide-ranging and includes work with dancers, actors, singers, and musicians.
Whether for an acute or overuse injury, we provide an individualized, objective, and measurable approach, as well as activity-specific therapeutic exercise programs. Our focus is on mobility and stability, allowing us to foster optimal performance and to transition you back to your activity, quickly and safely. Beyond our clinical setting, we have access to facilities where we can observe you in your sports or performance environment and with your equipment, to further help inform our treatment programs. Where appropriate, we also provide ongoing communication with coaches, trainers, and physicians.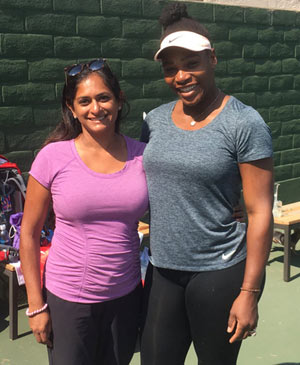 In addition to our customary treatments for rehabilitative purposes, we also offer:
Taping
We understand how the technology allows supported movement and possess the specialized skills to tape joint and/or muscles for support of an injury while in competition.
Functional Movement Screening (FMS)
A preventative, state-of-the-art tool, FMS identifies components of weakness and areas that lack muscle balance in the body, for which corrective and performance improvement activities are then designed.
Functional Biomechanical Assessment
We observe and assess both functional biomechanics, such as foot mechanics, as well as sport and activity specific movements, such as stroke mechanics, dance technique, or postural considerations, in order to create an individualized treatment plan to enhance performance.
Equipment Assessment
We assess various aspects of equipment in relation to injury prevention and performance, from simple interventions like orthotic devices to the more nuanced impacts of customized equipment.
Injury Prevention & Education
Functional screens and assessments, along with a comprehensive exercise strategy and other preventative measures, provide a foundation to maximize performance while minimizing injury risk.

RESTORE MOTION is proud to be a physical therapy provider for the Citi Open Tennis Tournament (formerly known as the Legg Mason Tennis Classic), since 2001. Many of our practitioners also regularly provide services to the Association of Tennis Professionals (ATP). Additionally, RESTORE MOTION co-founder, Reshma Rathod, is proud to serve as an official primary health care provider for the Women's Tennis Association (WTA) since 2007.