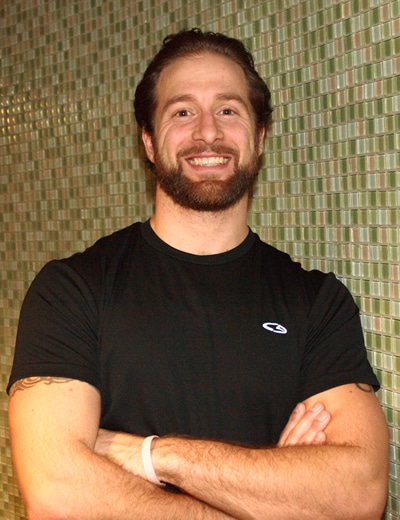 Kavon Atabaki is an ACA and NSPA certified personal trainer at Functional Fitness VA in Falls Church, Virginia. His specialty certifications as a StrongFirst Bodyweight Instructor, StrongFirst Girya II Kettlebell Instructor, Functional Movement Specialist, and Parkinson's Certified Trainer give him the ability to work with a wide range of clients to meet their fitness goals.
We've asked Kavon to share what makes the approach to personal training at Functional Fitness VA unique.
"Having experience with all sorts of ages, shapes, sizes and body types helps me know that every body is different and unique to a certain degree. Principles of movement are constant across the board, but their application needs to fit the person.
At Functional Fitness VA we believe in two major ideas: we're here to help people Move Better and Get Stronger. This is a simple process. (Simple, not easy.) We first find where movement needs to be improved, maintained, or just stabilized and address that need. After that we work on improving strength in multiple directions and with multiple energy systems. With this approach we've found that our clients experience benefits not only in the gym but also improvements reaching into everyday life."
–Kavon Atabaki
Written by: Kavon Atabaki
Edited by: Claire Agrawal, PT, DPT
Photo Credit:
http://www.functionalfitnessva.com/wp-content/uploads/2010/12/kavon.jpg